13th FEB-National, International & Sports News Round-up
Editorial Team
13-02-2016
NATIONAL
India summons the U.S. Ambassador to India Richard Verma over the U.S. decision to sell more F-16 fighter jets to Pakistan.
Indian army killed five suspected Lashkar-e-Tayiba terrorists while losing two soldiers during an overnight encounter that ended on Saturday in Kupwara district of Kashmir
Congress and the Dravida Munnetra Kazhagam on Saturday decided to come together to fight the upcoming assembly polls in the state.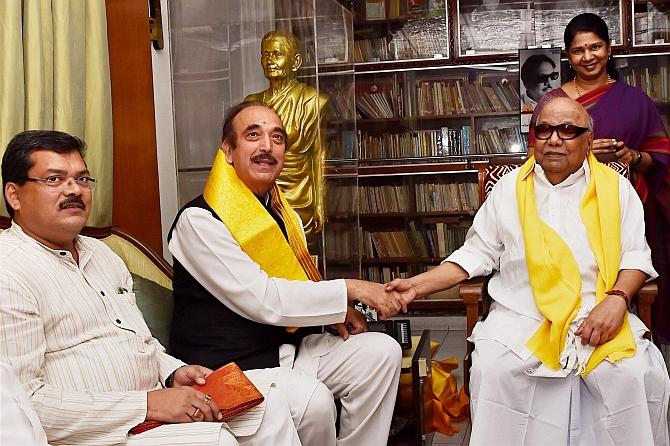 Poet-lyricist and Jnanpith awardee ONV Kurup passes away. He was 84.
Crown Prince of Abu Dhabi Sheikh Mohamed bin Zayed Al Nahyan on 12 February 2016 concluded his 3-day visit to India.
INTERNATIONAL
Saudi Arabia is sending troops and fighter jets to Turkey's Incirlik Air Base ahead of a planned ground invasion of Syria.
SPORTS
Adam Voges has surpassed Tendulkar's 12-year-old record for most runs between dismissals after he scored 178 NO against New Zealand in first test.
Bangladesh defeated over Sri Lanka three-wicket to finish third in the International Cricket Council Under-19 Cricket World Cup 2016. Scores: Sri Lanka 214 all out, Bangladesh 218-7, 49.3 overs.
ECONOMY & BUSINESS
The Union Ministry of Corporate Affairs (MCA) has ordered the merger of the crisis-hit National Spot Exchange (NSEL) with its cash-rich parent Financial Technologies (FTIL) to enable early settlement for the victims of a Rs 5,574-crore payment crisis.