23rd FEB- News & Current Affairs Update
Editorial Team
23-02-2016
NATIONAL
Former Chief Justice of India Justice Handyala Lakshminarayanaswamy Dattu was on Tuesday selected as the next Chairperson of the National Human Rights Commission.
Yashpal Singh, who participated in beating of students and journalists and subsequently boasted of Patiala House violence, has been arrested.
Union Tourism Ministry on 22 Feb, launched Swachh Paryatan Mobile App to facilitate the public to communicate their complaints about any unclean area and garbage piles.
Ismail Mahomed, an Indian-origin art lover and playwright in South Africa, was on 22 Feb conferred Knighthood(Chevalier de l'Ordre des Arts et Lettres) by the French government for his lifelong devotion to the promotion of arts.
INTERNATIONAL
ISIL militants have reportedly cut off the Syrian Army's main supply route to the city of Aleppo with the capture of the village of Khanasir.
The President of the United States Barack Obama announces plans to close the Guantanamo Bay detention camp in Cuba.
University of California Irwin, has declined the USD 3 million grant it received from California-based Dharma Civilisation Foundation, citing it was a right wing orgnaisation.
China has reportedly deployed several J-11 and Xian JH-7 fighter jets to the disputed Woody Island in the South China Sea.
SPORTS
Trophy for Asia Cup T20 was unveiled in Dhaka.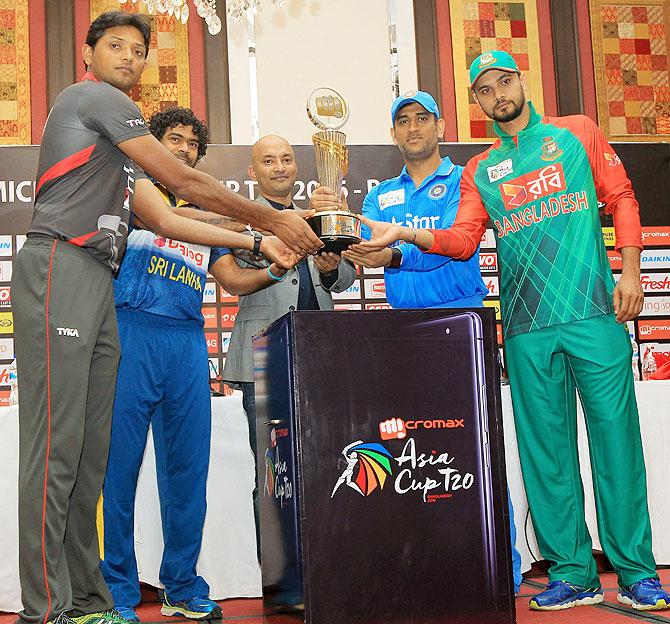 Real Madrid striker Karim Benzema has admitted to lying to fellow France international Mathieu Valbuena over a sex video at the centre of an alleged blackmailing attempt.
ECONOMY & BUSINESS
StanChart India, the largest foreign bank in India in terms of branches, has posted posts Rs 6,729-cr loss.