After 50 Yrs of Military Rule, Myanmar Gets a Civilian President
Editorial Team
15-03-2016
Myanmar's parliament, the Hluttaw, has elected Aung San Suu Kyi confidante, Htin Kyaw as the next president. Htin Kyaw is the first civilian to lead the country after more than 50 years of military rule. Ms Suu Kyi is barred from becoming the President due to a constitutional clause.The constitution prevents anyone with children who are citizens of another country from becoming president. Both of Suu Kyi's adult sons are British citizens.
Htin Kyaw beat another NLD candidate, Henry Vanand and the military nominee, Myint Swe.Htin Kyaw won with 360 of the 652 votes cast. In second place was military-nominated Myint Swe, who received 213 votes, followed by the other NLD candidate, Henry Van Thio, who got 79 votes.
Htin Kyaw is one of Aung San Suu Kyi's closest confidantes, and was one of a handful of people allowed to visit her while she was under house arrest. He also studied alongside her in England and was close to her husband.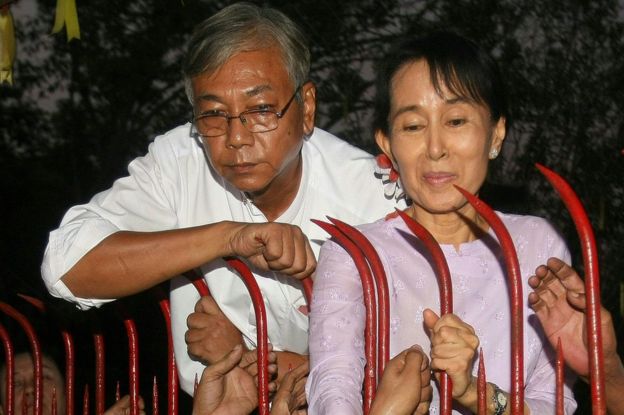 With Htin at the helm, Aung San Suu Kyi is set to run the country with the president effectively acting as a proxy.
Source: Reuters, BBC, CNN