Barclays Premier League: Week 10 round-up
Leaguelane:
26-10-2015
Manchester City are still top of the table on goal difference after a draw with Rivals red devils on Sunday, while Tottenham had no mercy on Bournemouth, trashing them 1-5. Arsenal continued their winning streak while Tim Sherwood got the sack after losing out to Swansea.
Chelsea woes continues as Jose Mourinho seem to be out of ideas, Chelsea suffered yet another defeat from West Ham last weekend, can Abramovich still be anymore patient?
Harry Kane found the back of the net three times, is his goal scoring firm back?. Well, his next couple of games will explain that. Check out our Premier League Team of the Week to know who were on top of their game this weekend.
Jurgen Klopp still searching for his first premier league win as Liverpool failed to defend Benteke's opening goal in a 1-1 draw with Southampton.
Manchester City 0-0 Manchester United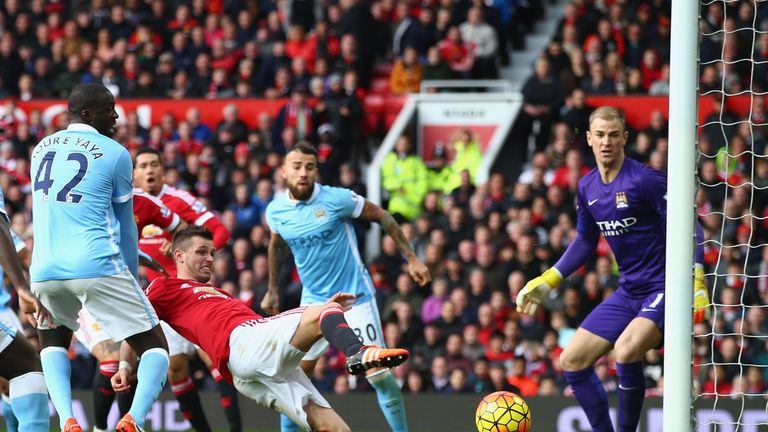 The wide spread Super Sunday Manchester derby wasn't super as expected, as there were lack of goals and no sting in the game at all. It wasn't until 82 that the first shot on target was seen. This shows the players were out for draw or playing in a cautious manner.
Jesse Lingard nearly grabbed a winner for United five minutes before full time as he smashed a volley against the crossbar. Chris Smalling also stung the hands of Joe Hart but it all ended 0-0 at Old Trafford.
May be if Aguero and Silva was present, the game would have been seen in a different angle because City failed to create a single chance and United didn't provide real goal threats.
Sunderland 3-0 Newcastle United
The other derby this weekend – is a local derby between Sunderland and Newcastle United. Not many fans outside England know much about the history and rivalry behind it. And this year, Sunderland won 3–0 with goals scored by Adam Johnson, Billy Jones and Stephen Fletcher. This marked Sunderland's first win of the season. Newcastle rocked at 19th in the Premier League table with 6 points from 10 matches and Sunderland are 18th with same points, thanks to a -8 goal difference.
Tottenham Spurs 5-1 Bournemouth
Meanwhile at Bournemouth, Ritchie scored the opening goal against Spurs but Harry Kane's hat-trick and Erik lamela and Dembele's goals put the hosts to shame. It was an important win for Tottenham who hadn't won since beating Man City 4-1 in September.
Same old Kops and Klopp searching for his first win
Klopp nearly got his first Liverpool win with Benteke's goal but Saido Mane equalised before being sent off from a double yellow card.
Sunderland got their first win of the season after they beat Newcastle 3-0 at home, Fabricio Coloccini gave away a penalty and was given a Red card and that brought woes upon them.
Chelsea 1-2 West-ham
Chelsea's poor run continued as they lost 2-1 to West-ham on Saturday, Nemanja Matic was sent off and Jose Mourinho was sent to the stands. Zarate and Caroll found the back of the net and West Ham's superb form continues as they are third in the table ahead of Manchester United with goal difference.
Arsenal 2-0 Everton
Arsenal continued their winning ways with goals from Olivier Giroud and Laurent Koscielny which kept them top of the Premier League standings for just 24 hours. Ross Barkely snatched one back for Everton but that wasn't enough to earn them a point.
Sherwood Sacked, but no surprises here
Tim Sherwood got the sack after loosing 2-1 to Swansea on Sunday, the Ayew Brothers had their names on the score sheet but it was Andrew Ayew's goal that made the difference.
Jamie Vardy is unstoppable
Jamie Vardy seems unstoppable at the moment and has now scored in seven successive games equalling the records of Shearer and Henry. He now tops the English Premier League scoring chart with 10 goals and his vital goal was the difference in their 1-0 victory against Crystal Palace.
West Bromwich 1-0 Norwich City
West Bromwich Albion beat Norwich City 1-0 with a goal from Salomon Rondon and Ighalo stared as Watford got an away victory against Stoke-city in. 2-0 win.