Facebook Portal down for second time in a week
BBC:
28-09-2015
Facebook has restored access to its website after a 40-minute outage on Monday, the second time in a week that the site has gone down. Users saw an error message that read "Sorry, something went wrong. We're working on it and we'll get it fixed as soon as we can."
Company shares were down nearly 4% at $89.25 (£58.83) shortly after the site went down. It also crashed on Thursday. The social networking site is used by nearly 1.5 billion people worldwide.
People took to Twitter to lament and poke fun at the situation.
The Kingston police force in London pre-empted emergency cold turkey calls, with tongue firmly in cheek.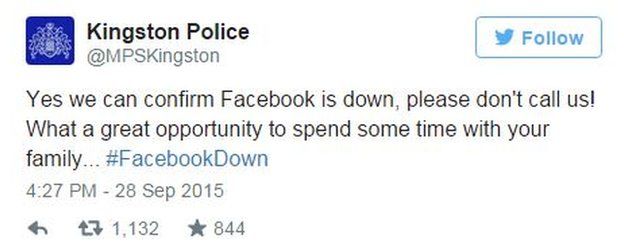 Sites that monitor disruptions said North America was particularly badly affected this time.
"We are currently restoring Facebook services that people had trouble accessing earlier today due to a configuration," said a Facebook spokesman.
Some users took to speculating about the cause.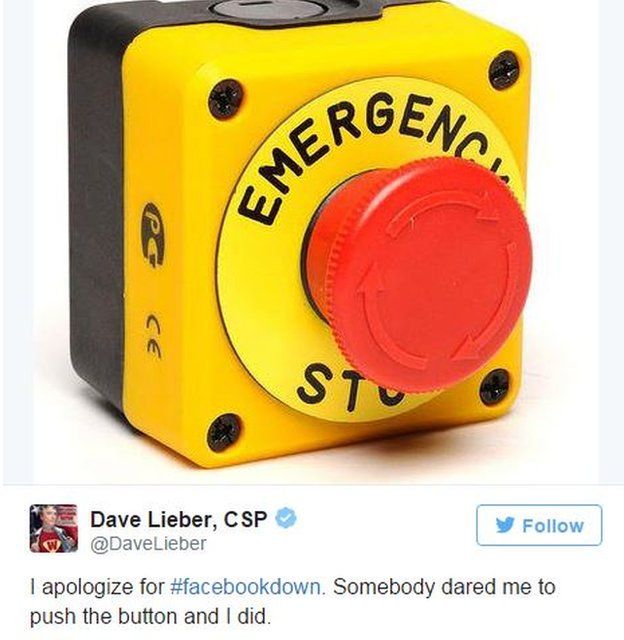 Others sarcastically bid the site good riddance.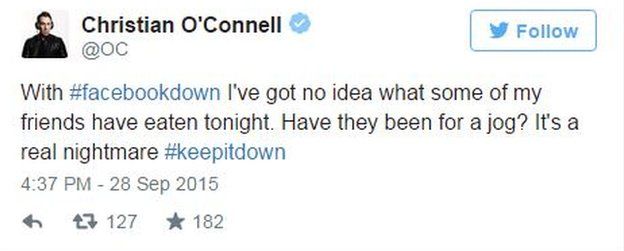 And some enjoyed underlining that Facebook's loss was Twitter's gain.