Google Makes Android N Available for Early Preview
Editorial Team
10-03-2016
Google has released an early preview of the next version of its mobile OS, Android N – with features like split-screen multitasking, increased battery life and better notifications.
Spilt Screen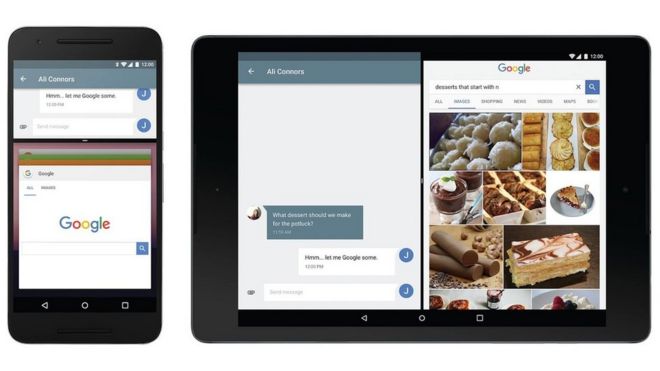 Android N comes with a split-screen multitasking view called Multi-Window, which allows two apps to be run on one screen. The apps can be run side-by-side or one above the other, with the split resizable using a central slider. The feature seems to be primarily aimed at larger devices including phablets and tablets. Users can switch apps by simply double-taping the recently used apps button to switch to the previously used app thus speeding up bouncing between apps.
Sleep and zoom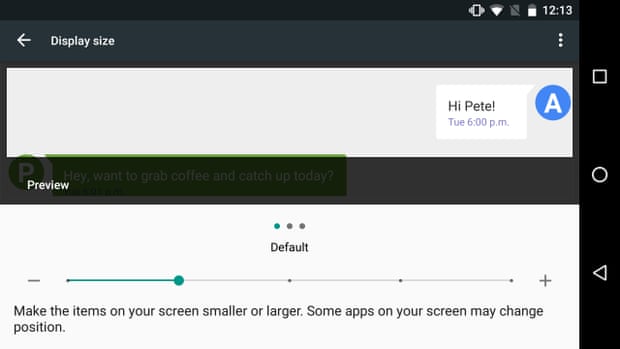 Android N also comes with a zoom setting that allows users to make objects on the screen bigger for a clearer view or fit more on screen by shrinking it all. Users will be able to change the size of icons and text on screen by using the new zoom slider, which will help those who need a bit of magnification to see what's going on.
Notifications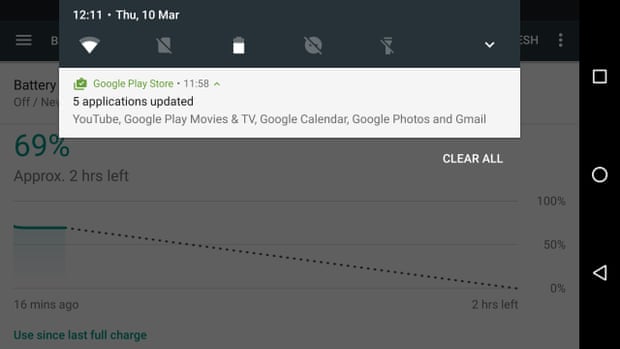 The new notification shade will have a top row of quick settings, which the user can change, and group notifications. Users can also group notifications from a single app together. Google's quick-reply feature, available within its Hangouts and Messenger messaging apps and Android Wear, will also become a standard feature within Android N, allowing users to bash out replies to messages straight from the notification shade without having to enter the app.
Battery Efficiency
Doze available in Android 6.0 Marshmallow improved battery efficiency by putting the instrument into a lower-power state and prevents interferences (for ex internet access) that could wake the device up when the screen was off and it wasn't moving. Android N further extends that feature to cases when the screen is off but the phone is in motion, further enhancing battery efficiency.
Faster Processing
The new version of its Java Android RunTime (Art), which runs the android N, is faster and more efficient which brings down the time required to install Android updates and other upgrades.
Source: The Guardian, Techcrunch