Indication of Shift in US Approach Against ISIL
BBC:
28-10-2015
The US has indicated a shift in its campaign against Islamic State (IS) militants in Iraq and Syria, including the use of direct ground raids.
Defence Secretary Ash Carter said there would also be more air strikes against "high-value targets".
Observers say his comments reflect acknowledgment of the lack of progress in defeating the militant group.
Separately, the US says Iran is being invited for the first time to international talks over Syria's war.
Mr Carter's comments, made to the Senate Armed Services Committee, come a week after US-Iraqi forces rescued dozens of hostages held by IS in Iraq.
"We won't hold back from supporting capable partners in opportunistic attacks against ISIL or conducting such missions directly, whether by strikes from the air or direct action on the ground," Mr Carter said, using an alternative acronym for IS.
"We expect to intensify our air campaign, including with additional US and coalition aircraft, to target ISIL with a higher and heavier rate of strikes," he said.
"This will include more strikes against ISIL high-value targets as our intelligence improves."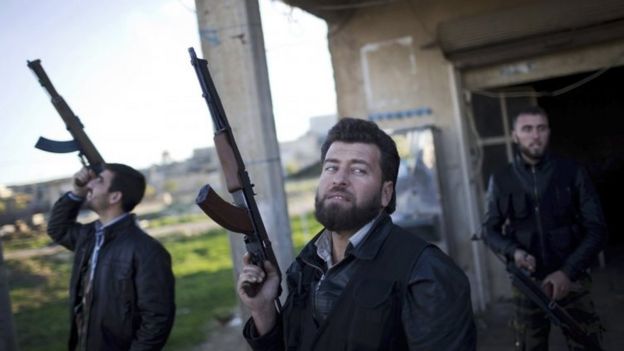 The US says that it wants to work with partners including the Free Syrian Army
A US-led coalition began air strikes against IS positions in Iraq and Syria last year. President Barack Obama said the objective was to "degrade and ultimately destroy" IS.
Although President Obama has not committed ground forces to Iraq, the US has about 3,500 troops in the country who have been helping to train Iraqi forces and also have a limited combat role.
Russia started its own air strikes in Syria at the end of last month, saying it wants to help President Bashar al-Assad defeat IS and other extremists.
But Washington has strongly criticised the Russian campaign, arguing that it has been focused on rebel opposition fighters and that it will only fuel more extremism.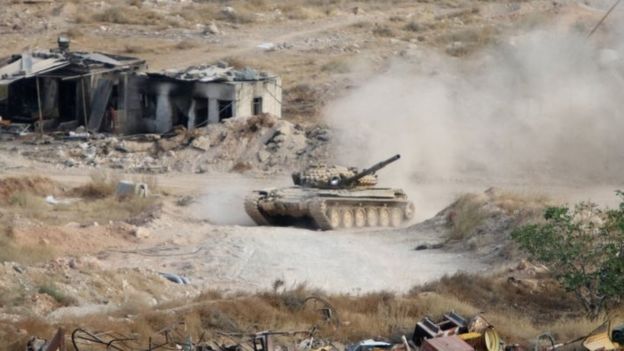 Russian air strikes in Syria have enabled President Assad's land forces to advance
Mr Carter said the fight against IS would now concentrate mostly on Raqqa, the militants' declared capital in Syria, and Ramadi, the capital of Anbar province in western Iraq.
He did not divulge the circumstances under which the US might carry out operations on the ground on its own.
"[But] once we locate them, no target is beyond our reach," he said.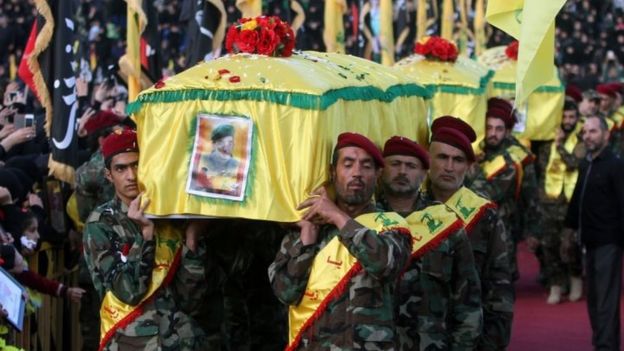 Iran is believed to have influenced the decision of Lebanon's Hezbollah movement to send fighters to Syria
Meanwhile, US state department spokesman John Kirby said it was unclear if Iran's leaders would attend talks starting in Vienna this week.
Top envoys from the US, Russia, Arab and European nations are taking part.
Iran is an ally of Syrian President Bashar al-Assad and is believed to have spent billions of dollars over the past four years to prop up his government, providing military advisers and subsidised weapons, as well as lines of credit and oil.
It is also thought to have been influential in the decision of Lebanon's Hezbollah movement to send fighters to Syria to assist pro-Assad forces.
Syria's Western-backed opposition and the US's Gulf Arab allies have long opposed Iran's role in the Syrian war.
BBC diplomatic correspondent James Robbins says that while Washington is certainly not welcoming Iran to the Syria talks, it will now tolerate Tehran's involvement.