Meghan Trainor: How I Dress for My Curves
People:
26-10-2015
Meghan Trainor hasn't always been about her bass.
"Confidence was always something I wanted in my life," she says in the latest issue of PEOPLE. "But I was always very insecure growing up. When I wrote 'All About That Bass,' I wrote it wishing I was that confident. Then one day, they told me I would be the one singing it. It helped me to believe what I was singing."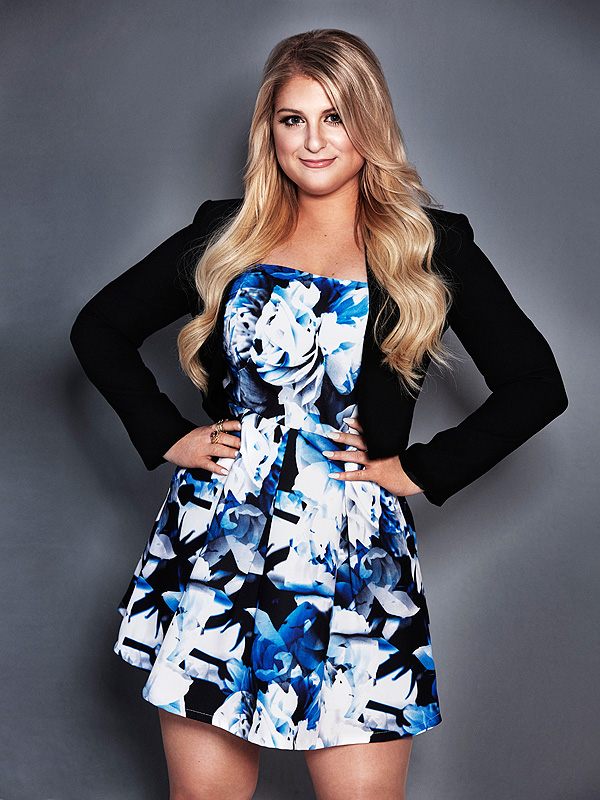 Now the singer has signed on to be the spokesperson for fullbeauty.com's #OwnYourCurves campaign and says she feels like she owns her curves the most when she's shooting a music video.
"It's all about being confident and showing the world what I got. In all my videos, I show off what I'm working with," says Trainor. "They put me in pencil and A-line skirts — and tight tops so you can see my chest because it's bomb."
And Trainor is thrilled that her confidence is inspiring her young fans across the globe.
"Now parents come up to me and say, 'You saved my daughter's life,' " she says. "I have mothers saying that their household has changed since they now dance around to 'All About That Bass.' Those moments stick with me."