Nike Unveils its Power-lacing Sneakers HyperAdapt 1.0
Editorial Team
16-03-2016
Nike has finally made the long awaited announcement of mass production shoe that will feature real-life power laces- the HyperAdapt 1.0. These self lacing shoes will be the first shoe to take advantage of Nike's adaptive lacing (self-tying) technology.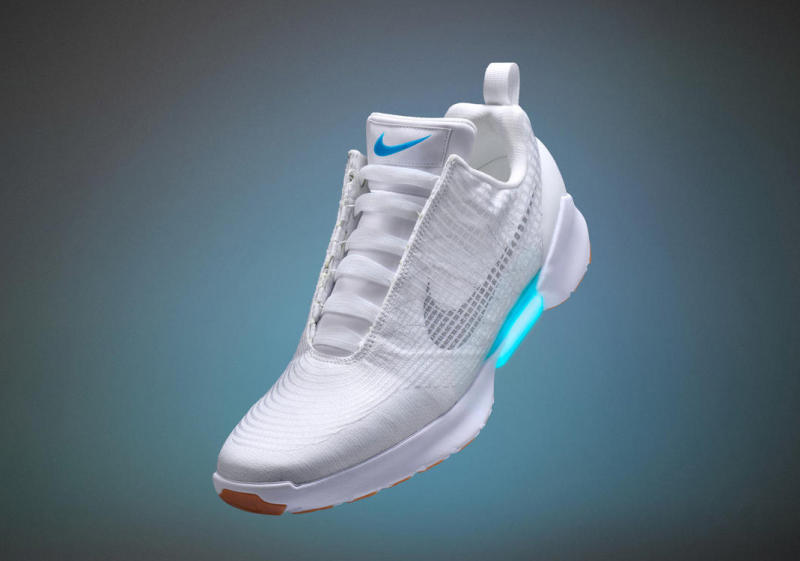 The HyperAdapt shoes save wearers time, for ex, the shoes will automatically tighten as soon as you step into the shoe.
Tiffany Beers, the project's technical lead said during the announcment "Your heel will hit a sensor and the system will automatically tighten.. then there are two buttons on the side to tighten and loosen. You can adjust it until it's perfect."
The shoes will be launched during the 2016 holiday season, in three colors and will only be available for sale to members of Nike+, their new all-in-one product and events app.