Thousands March Against Poland Court Reforms
Editorial Team
13-03-2016
Thousands of people took to the street in the Polish capital Warsaw as a constitutional crisis between the government and the top court deepens. Rallies also took place in the cities of Poznan and Wroclaw. The government wants to change the way the court works, but the court says the changes are unconstitutional effectively putting the changes in limbo. The demonstrations came as the government refused to publish a ruling by the constitutional court abolishing the new laws.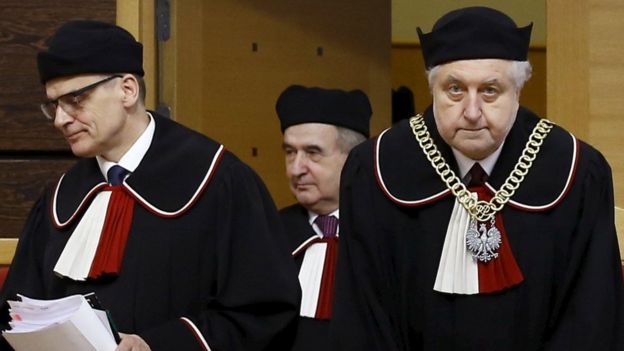 After sweeping to power last October, Poland's conservative Law and Justice (PiS) party enacted a law increasing the number of judges at the constitutional court required to make rulings and changing the order in which cases are heard.Critics say the changes would limit the court's ability to scrutinise government legislation.
Experts from Europe's leading human rights watchdog said the legal reforms "would undermine democracy, human rights and the rule of law".But the government has argued the constitutional court is too powerful, allied to the last administration and determined to block reforms the party.
Source: BBC, Al Jazeera